2021/06/22
Lily Chang's Important Events in the last 5 years
張麗莉 Lily|
(1) Solution for Affordable Housing
Date : March, 2017 ~ April, 2018
Event : City with Qualities also Affordable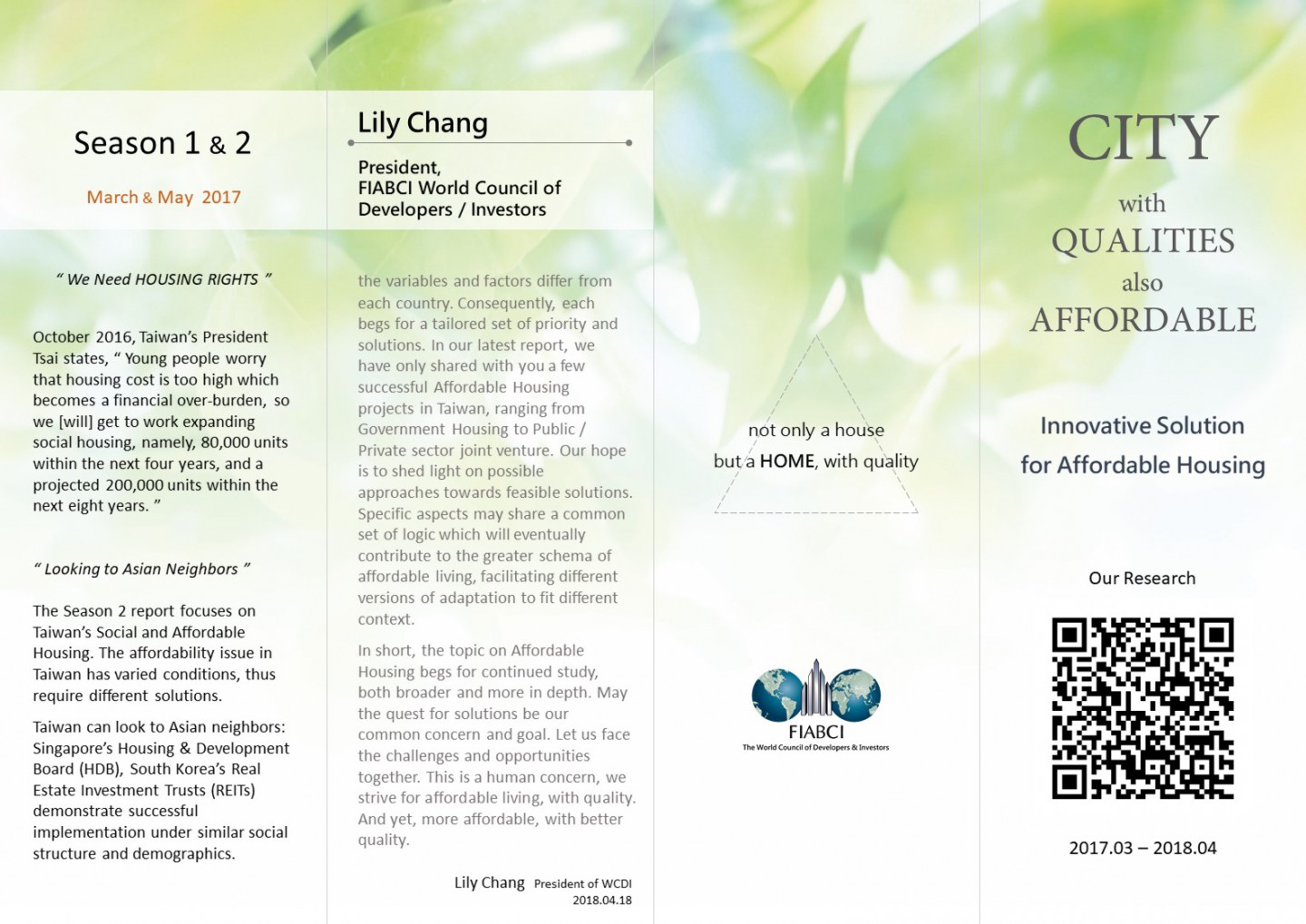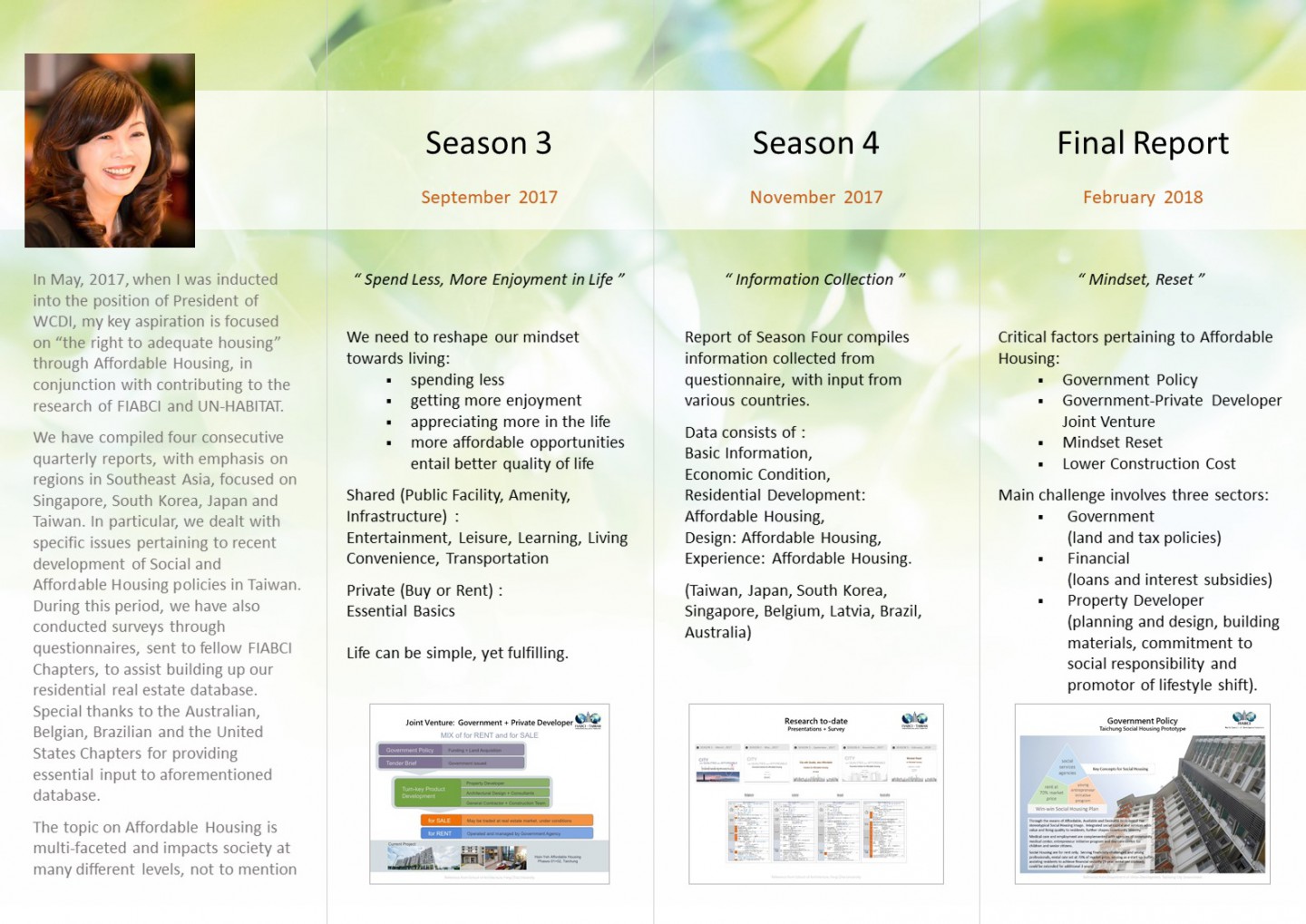 ---
Date : 1st Oct., 2018
Event : Organized Forum : Affordable Housing Forum
PREAMBLE
As the world is seeking solutions for the global concern of affordable housing issues, it is found through many exchanges that even this topic is very popular, but under the different conditions of each country, those solutions are proposed for references and cannot fully help other countries! However, if this issue can be fermented and paid attention to, especially from the higher-level government, to the industry, scholars and experts in every country, and with financial support, perhaps a balance can be found!
In Taiwan, the issue of living justice and social housing has been blamed on the responsibility of the government for many years. Through our in-depth discussion, in fact, under the market mechanism of a population of 23 million and more than 9,000 developers, it may be possible to balance the public's participation with profit-sharing and financial support from the government, and then solve the right of people to live. Let the residence no longer be an unaffordable situation!
Since this topic has been discussed for 10 to 20 years, it is not simple to solve, but not willing to face and discuss is what we are afraid of the most!
This forum on October 1st, 2018, we believe that this is once again a meaningful discussion for the housing market in Taiwan! I hope this experience can be shared with you.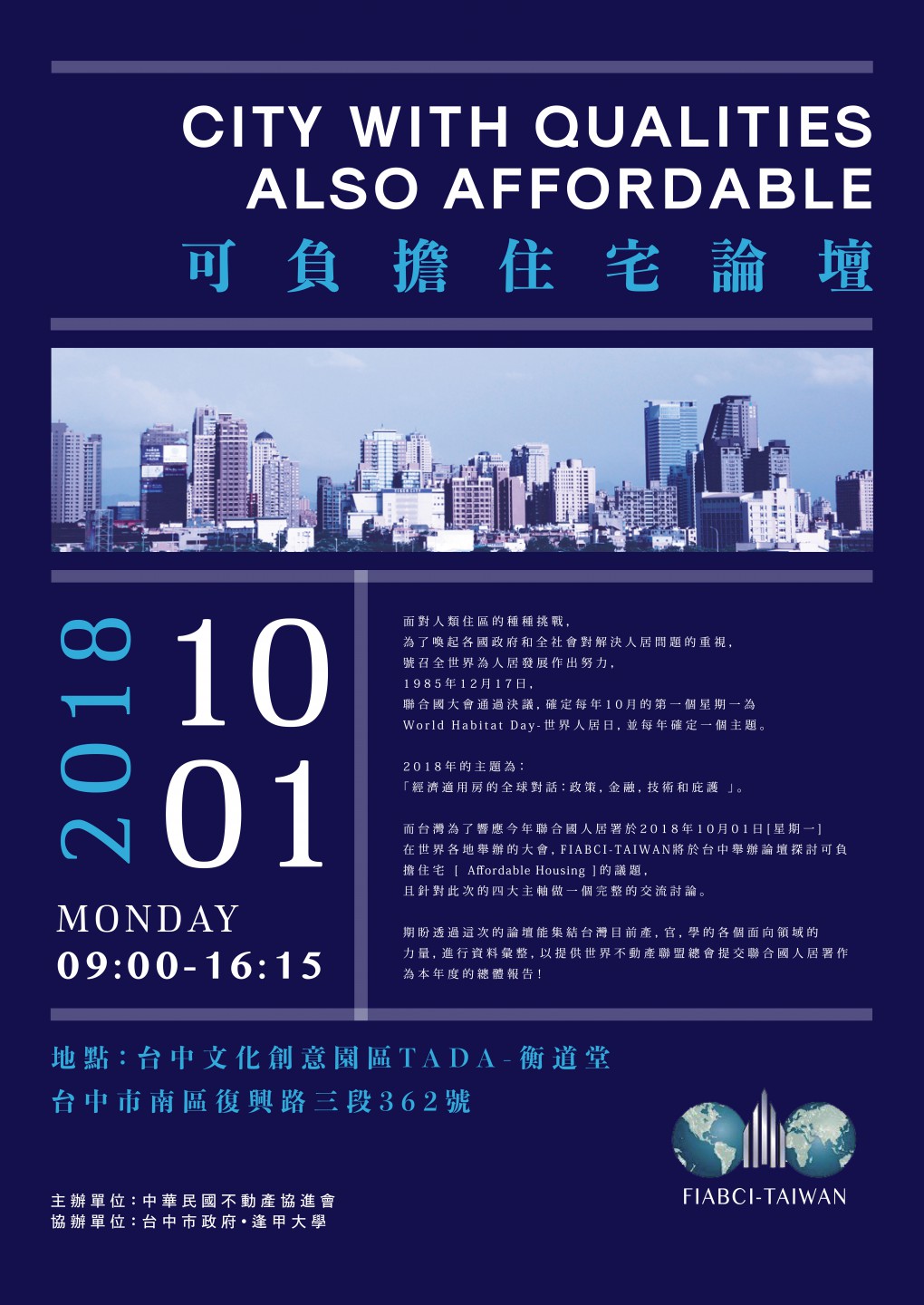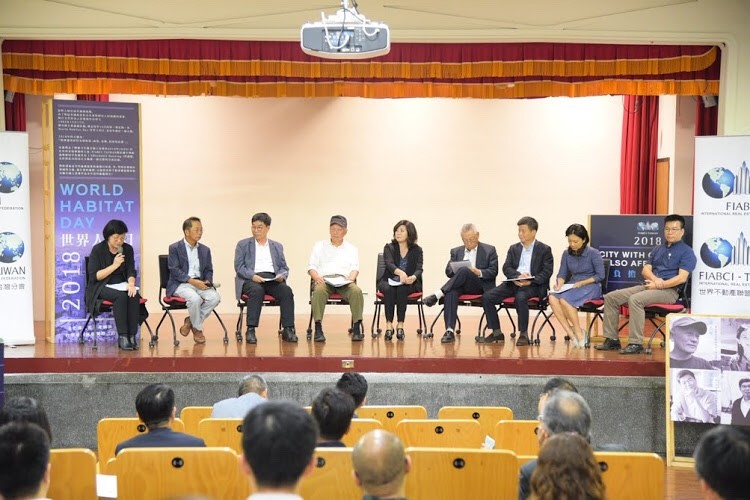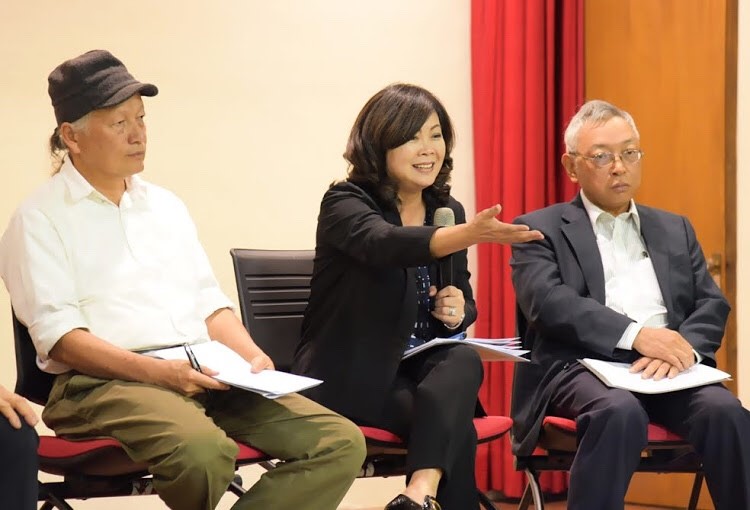 ---
Date : 31st Mar., 2019
Event : Invited Speech : The City We Need is Affordable
#FIABCI World President for 2015-2016, Danielle Grossenbacher
#Current Trends in Affordable Housing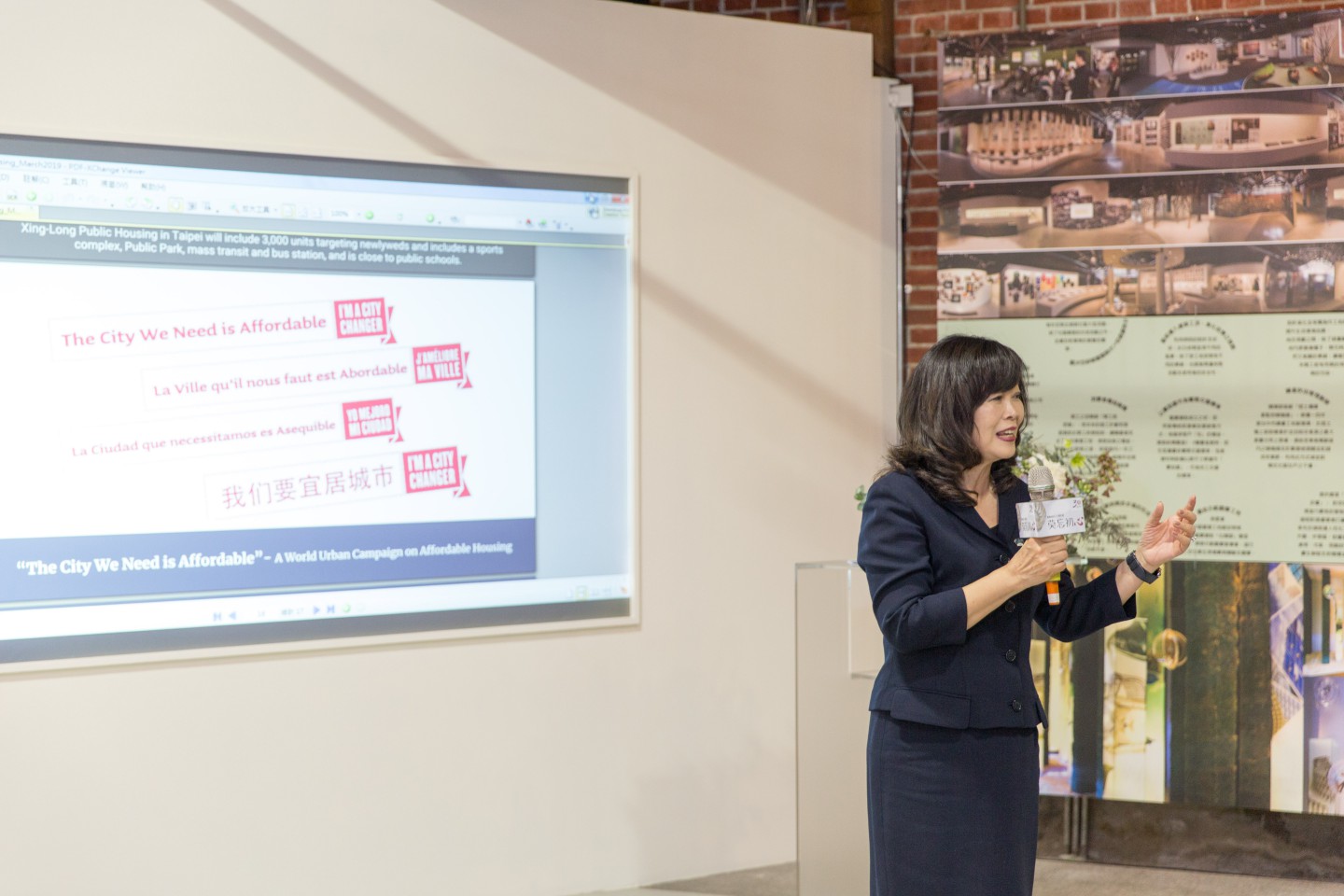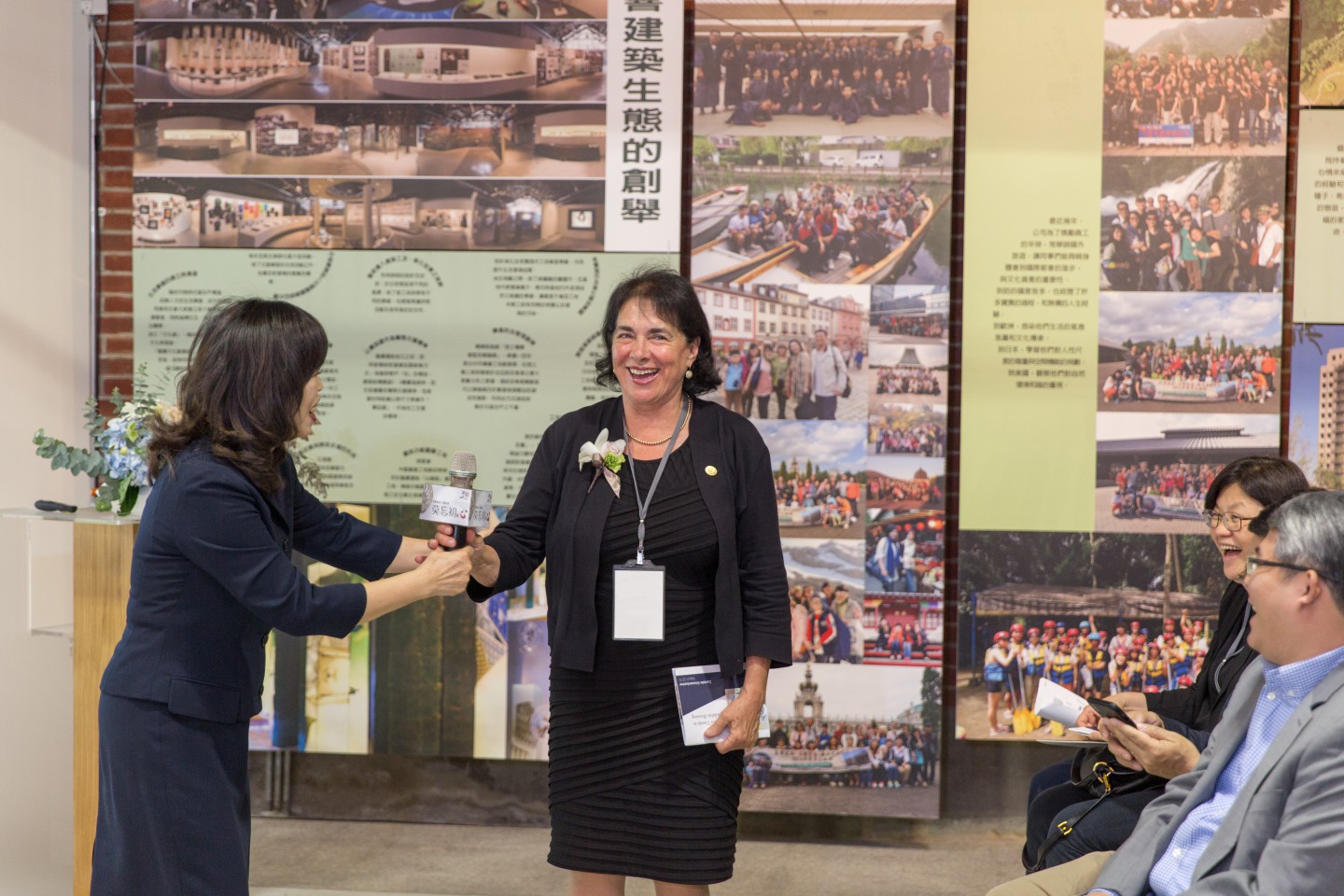 ---
(2) Webinars for Video Conference (2020~
Date : 25th June., 2020
Event : "Prix d'Excellence Awards - Best Practices and Success Stories"
---
Date : 21st. Jan., 2021
Event : "Developers' Best Practices"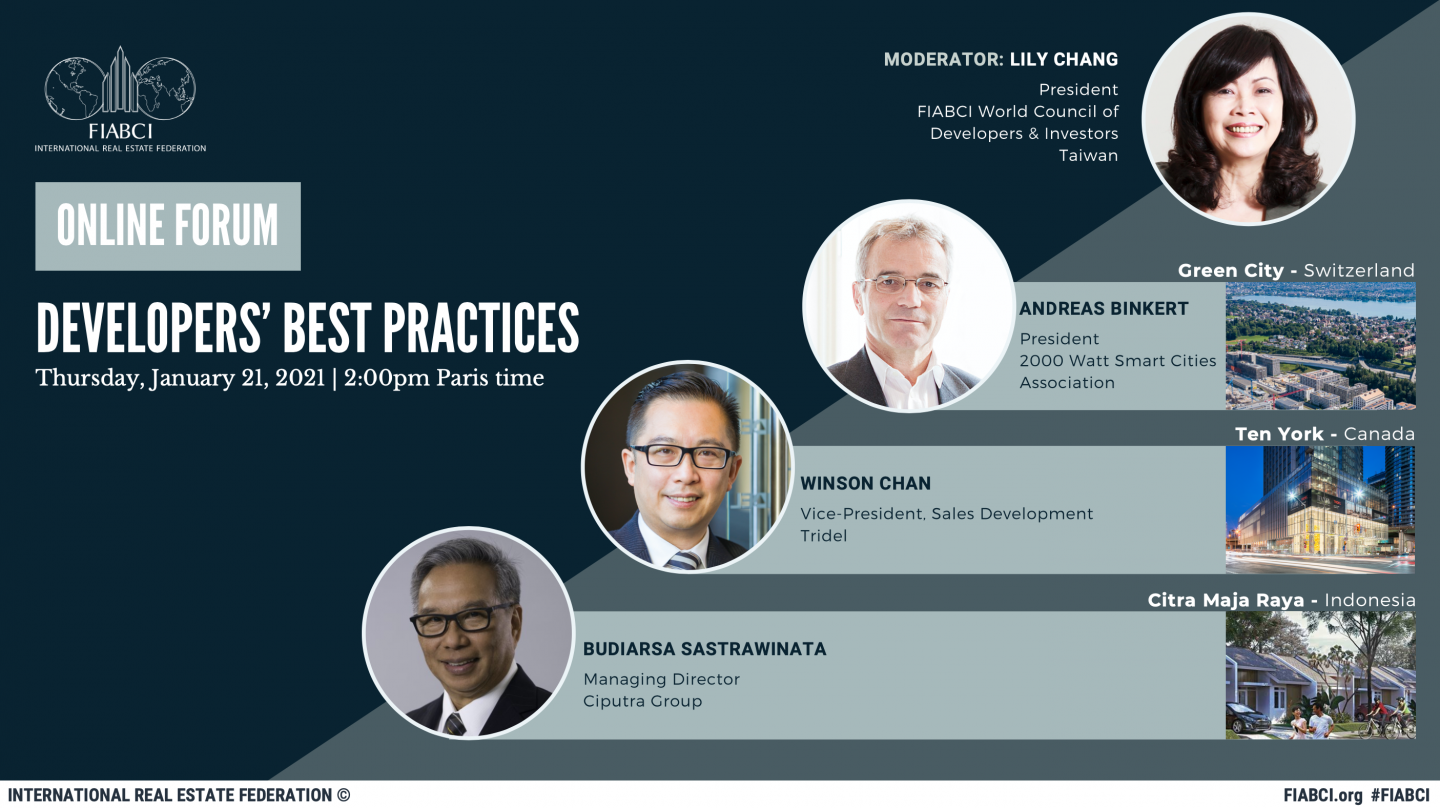 ---
Date : 22nd.April, 2021
Event : "Developers' Best Practices"
---
Date : 24th.June, 2021
Event : "Developers' Best Practices"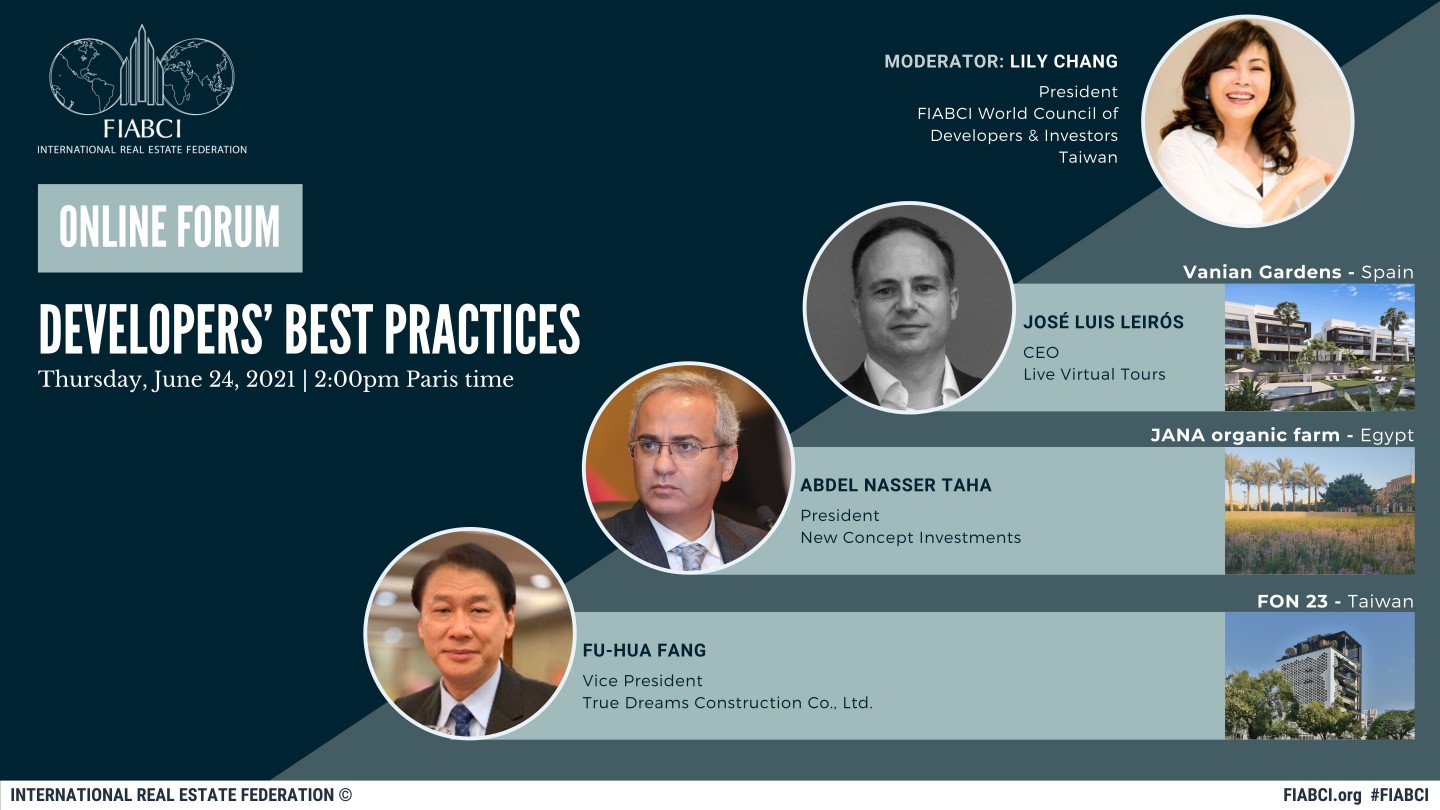 -Upcoming Forum Dates : 23rd. Sep., 2021

(3) Invite the Sponsor Partnership
-2020: DAIKIN(Ho-Tai Development Co., LTD)、YKK AP
-2019: DAIKIN(Ho-Tai Development Co., LTD)、YKK AP
-2018:DAIKIN(Ho-Tai Development Co.,LTD)